The World Airport Awards began in 1999, when Skytrax launched its first global, Airport customer satisfaction survey.
They are regarded as a quality benchmark for the world airport industry, assessing customer service and facilities across over 500 airports.
There is no entry fee or any type of payment by an airport (or other third party) to be included in the survey or awards, with the survey and awards process fully funded by Skytrax.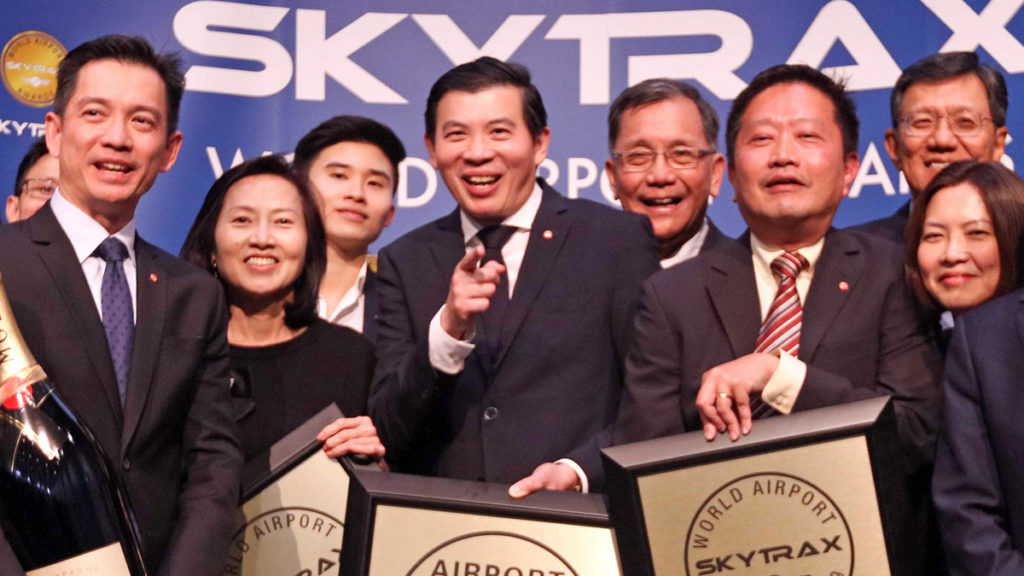 The Passenger's Choice Awards
Whilst some Award winning airports may not be the favourite of everyone, we remind our readers that Award winning airports are voted for by customers. A central directive of the survey is for customers to make their own, personal choices as to which airport they consider to be the best, underlining the brand as the Passenger's Choice Awards.
A global airport customer satisfaction survey
Over 100 customer nationalities participated in the 2022-2023 survey
Travellers from across the globe take part in the airport customer satisfaction survey to decide award winners.
Survey screening
Survey entries are monitored, and any suspect or duplicate entries are deleted.
Survey dates
The survey was conducted from August 2022 until February 2023.
Respondent nationalities
Over 100 customer nationalities participated in the survey.
Photos from the 2023 World Airport Awards
The latest headlines from the World Airport Awards
Testimonials from award winners
We are extremely honoured to be named Skytrax's World Best Airport for the sixth consecutive year. It is a significant achievement for Changi Airport and spurs us to continue to deliver the best passenger experience for all who travel through Changi Airport.
I'm delighted that our passengers hold Munich Airport in such high regard. These top rankings recognize the outstanding performance of all employees on the airport campus who are committed every day to ensuring that passengers have a very pleasant experience. We are proud of our airport and our staff who work so hard to earn and maintain our airport's excellent reputation around the world.
These Skytrax results mark yet another milestone in HIA's journey in solidifying its position as one of the world's best airports. We are grateful to our passengers who gave us their trust and endorsement during the voting process.
Frequently asked questions
No. The survey is commissioned, managed and funded by Skytrax. There is no cost for any airport to be included, and all airport nominations and availability to vote for an individual airport is the sole choice of the survey user. Skytrax developed the reputation of the survey by strictly adhering to a policy of no entrance fee, subscriptions, or any type of payment from an airport.
Yes, but this is monitored to maintain a strict basis that airports do not offer their customers any enticement or incentive to vote in the survey. Airports are free to encourage customers to complete the survey, and many do so every year.
No, because all Airports all allowed to do this, it is left entirely to an individual Airport's choice and there is no prerogative either way.