The World's Best Airports in 2019 are announced
Changi Airport Singapore is voted the World's Best Airport 2019 by international air travellers for the seventh consecutive year.
By Peter Miller, Skytrax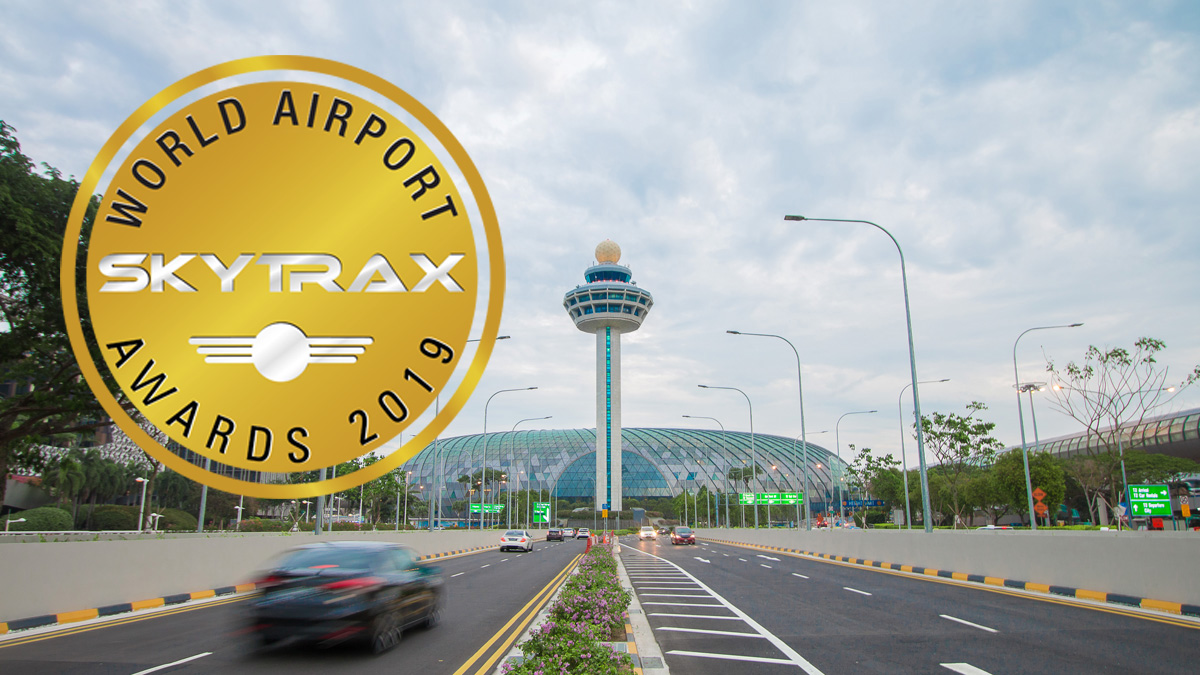 This is the first time in the history of the awards that an airport has won this title for seven consecutive years. Changi Airport was also the repeat winner of the award for the Best Airport Leisure Amenities. The awards were held at Passenger Terminal EXPO in London, United Kingdom on 27th March 2019.
---
The World's Top 10 Airports of 2019 are:
Singapore Changi Airport
Tokyo Haneda International Airport
Incheon International Airport
Hamad International Airport
Hong Kong International Airport
Chubu Centrair International Airport
Munich Airport
London Heathrow Airport
Narita International Airport
Zurich Airport
View the full World Airport Awards results, at the A-Z Award Winners page.
---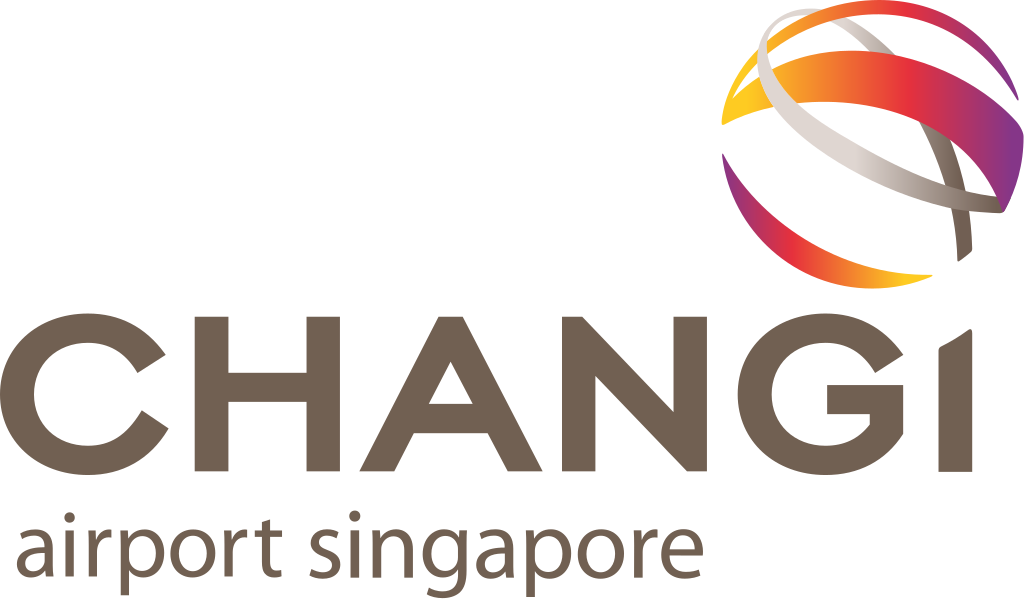 Mr Lee Seow Hiang, Chief Executive Officer of Changi Airport Group said, "Changi Airport is honoured to again be named World's Best Airport. This achievement was made possible by the strong support from our airport partners. At Changi, we are fortunate to have a large community of immensely dedicated and passionate airport workers who strive to deliver the best experiences to our passengers every single day. We thank our passengers for their continued support. Their vote of confidence motivates us in our pursuit of service excellence and pushes us to continue redefining what an airport can be. As we launch our newest icon Jewel Changi Airport next month (April 2019), we look forward to sharing with passengers and airport visitors the unique Changi Experience in a new way, with an expanded range of world-class facilities, offerings and experiences."
Mr Edward Plaisted, CEO of Skytrax said: "to be voted the World's Best Airport for the seventh consecutive year is a truly fabulous achievement for Changi Airport, and this award continues to underline the airport's popularity with international air travellers. Changi Airport is very focussed on continually improving the customer's airport experience and innovating with new product and service features. The opening of the Jewel Changi Airport in April 2019 looks set to add another unique dimension to the experience for Changi Airport customers. Winning this award as the World's Best Airport is a very clear recognition of the team effort amongst all staff at the airport who contribute to Changi Airport's success."
View the Top 100 Airports for 2019
---
Best Airports 2019: 70+ million passengers
1. Tokyo Haneda
2. Hong Kong
3. London Heathrow
4. Amsterdam Schiphol
5. Dubai
6. Paris CDG
7. Atlanta
8. Los Angeles
9. Beijing Capital
10. Chicago O'Hare
---
Best Airports 2019: 60 to 70 million passengers
1.   Singapore Changi
2.  Seoul Incheon
3.  Frankfurt
4.  Denver
5.  Guangzhou
6.  Jakarta
7.  Bangkok Suvarnabhumi
8.  Dallas/Fort Worth
9.  Delhi
10. New York JFK
---
Best Airports 2019: 50 to 60 million passengers
1. Madrid Barajas
2. Barcelona
3. San Francisco
4. Kuala Lumpur
5. Chengdu
---
Best Airports 2019: 40 to 50 million passengers
1. Munich
2. Tokyo Narita
3. Taiwan Taoyuan
4. Shanghai Hongqiao
5. Sydney
6. Houston George Bush
7. Xi'an
8. Toronto Pearson
9. London Gatwick
10. Seattle-Tacoma
---
Best Airports 2019: 30 to 40 million passengers
1. Doha Hamad
2. Zurich
3. Copenhagen
4. Melbourne
5. Bogota
6. Bangalore
7. Minneapolis St.Paul
8. Dublin
9. Detroit Metropolitan
10. Ho Chi Minh City
---
Best Airports 2019: 20 to 30 million passengers
1. Kansai
2. Vancouver
3. Brisbane
4. Vienna
5. Helsinki-Vantaa
6. Auckland
7. Dusseldorf
8. Johannesburg
9. Seoul Gimpo
10. Haikou Meilan
---
Best Airports 2019: 10 to 20 million passengers
1. Centrair Nagoya
2. Cape Town
3. Cologne / Bonn
4. Hamburg
5. Perth
6. Montréal
7. Hyderabad
8. Porto
9. Houston Hobby
10. Muscat
---
Best Airports 2019: 5 to 10 million passengers
1. Durban
2. Cincinnati/Northern Kentucky
3. Gold Coast
4. Christchurch
5. Adelaide
6. Malta
7. Bahrain
8. Yekaterinburg
9. Medina
10. Keflavik
---
Best Airports 2019: up to 5 million passengers
1. London City
2. Quito
3. Baku
4. Guayaquil
5. Halifax
6. Mauritius
7. Luxembourg
8. Billund
9. Kazan
10. Toronto City
---
AWARD WINNERS AT THE 2019 WORLD AIRPORT AWARDS
Best Airport Hotel in Asia : Crowne Plaza Changi Airport
Best Airport Hotel in Australia / Pacific : Pullman Brisbane Airport
Best Airport Hotel in China : Pullman Guangzhou Airport
Best Airport Hotel in Europe : Sofitel Heathrow Airport
Best Airport Hotel in North America : Fairmont Vancouver Airport
Best Airport Hotel in South America : Courtyard by Marriott Bogota
---
Best Airport in Africa : Cape Town International Airport
Best Airport in Asia : Changi Airport Singapore
Best Airport in Australia / Pacific : Brisbane Airport
Best Airport in Central America : Panama Tocumen International Airport
Best Airport in Central Europe : Munich Airport
Best Airport in China : Shanghai Hongqiao International Airport
Best Airport in Eastern Europe : Budapest International Airport
Best Airport in Europe : Munich Airport
Best Airport in India / Central Asia : Indira Gandhi International, Delhi
Best Airport in Middle East : Hamad International Airport
Best Airport in North America : Vancouver International Airport
Best Airport in Northern Europe : Copenhagen Airport
Best Airport in Russia & CIS : Baku Heydar Aliyev International Airport
Best Airport in South America : Jorge Chávez International Airport, Lima
Best Airport in Southern Europe : Adolfo Suárez Madrid-Barajas Airport
Best Airport in Western Europe : London Heathrow
---
Best Airport Staff in Africa : King Shaka International Airport
Best Airport Staff in Asia : Narita International Airport
Best Airport Staff in Australia/Pacific : Gold Coast Airport
Best Airport Staff in Central America : Panama Tocumen International Airport
Best Airport Staff in China : Guangzhou Baiyun International Airport
Best Airport Staff in Europe : Vienna Airport
Best Airport Staff in India / Central Asia : Rajiv Gandhi International Airport, Hyderabad
Best Airport Staff in Middle East : Hamad International Airport
Best Airport Staff in North America : Seattle-Tacoma International Airport
Best Airport Staff in Russia & CIS : Kazan International Airport
Best Airport Staff in South America : Mariscal Sucre International Airport, Quito
---
Best Regional Airport in Africa : King Shaka International Airport
Best Regional Airport in Asia : Chubu Centrair International Airport
Best Regional Airport in Australia / Pacific : Gold Coast Airport
Best Regional Airport in China : Haikou Meilan International Airport
Best Regional Airport in Europe : Cologne Bonn Airport
Best Regional Airport in India / Central Asia : Rajiv Gandhi International Airport, Hyderabad
Best Regional Airport in North America : Denver International Airport
Best Regional Airport in Russia & CIS : Koltsovo International Airport, Yekaterinburg
Best Regional Airport in South America : Mariscal Sucre International Airport, Quito
---
World's Best Airport : Changi Airport Singapore
World's Best Airport Dining : Hong Kong International Airport
World's Best Airport for Baggage Delivery : Kansai International Airport
World's Best Airport Hotel : Crowne Plaza Changi Airport
World's Best Airport Immigration Service : Hong Kong International Airport
World's Best Airport Leisure Amenities : Changi Airport Singapore
World's Best Airport Security Processing : Zurich Airport
World's Best Airport Shopping : London Heathrow Airport
World's Best Airport Staff : Narita International Airport
World's Best Airport Terminal : T5, London Heathrow Airport
World's Best Domestic Airport : Tokyo Haneda Airport
World's Best Low Cost Terminal : T2, Kansai International Airport
World's Best PRM / Accessible Facilities : Tokyo Haneda Airport
World's Best Regional Airport : Chubu Centrair International Airport
World's Best Transit Airport : Incheon International Airport
World's Best Website & Digital Services : Houston Airports System
World's Cleanest Airport : Tokyo Haneda Airport
World's Most Improved Airport : Guangzhou Baiyun International Airport
---