The World's Best Airports are announced for 2018
Changi Airport Singapore achieved great success at the 2018 World Airport Awards, being voted by air travellers as the World's Best Airport for the sixth consecutive year.
By Peter Miller, Skytrax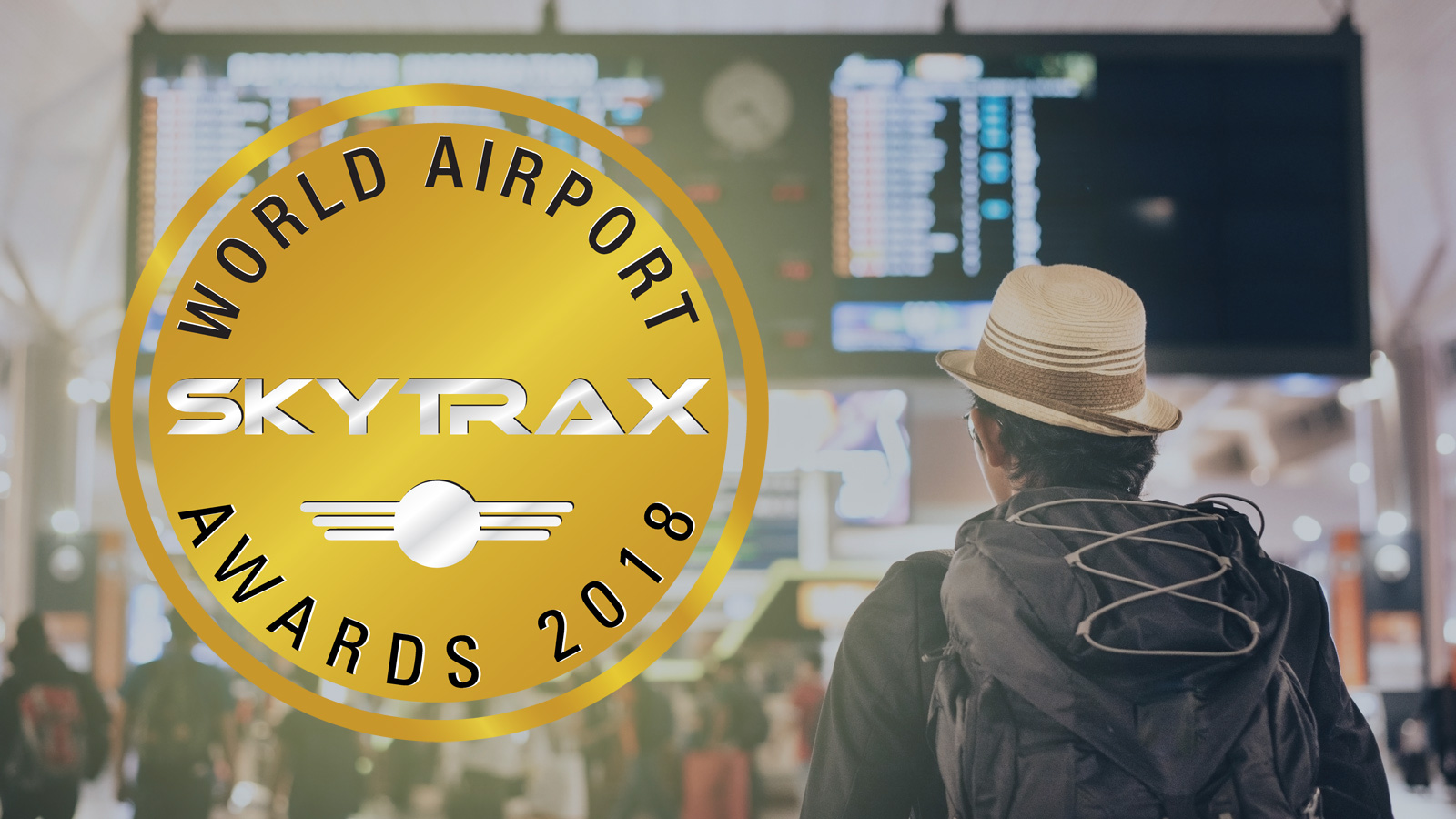 This is the first time in the history of the awards that an airport has won this title for six consecutive years. Changi Airport was also the repeat winner of the award for the Best Airport Leisure Amenities. The awards were held at Passenger Terminal EXPO in Stockholm, Sweden on 21st March 2018.
---
The World's Top 10 Airports of 2018 are:
Singapore Changi Airport
Incheon International Airport
Tokyo Haneda International Airport
Hong Kong International Airport
Hamad International Airport
Munich Airport
Chubu Centrair International Airport
London Heathrow Airport
Zurich Airport
Frankfurt Airport
View the full World Airport Awards results, at the A-Z Award Winners page.
---
Mr Lee Seow Hiang, Chief Executive Officer of Changi Airport Group said, "We are extremely honoured to be named Skytrax's World Best Airport for the sixth consecutive year. It is a significant achievement for Changi Airport and spurs us to continue to deliver the best passenger experience for all who travel through Changi Airport. Last year, we successfully opened Terminal 4, and upgraded parts of Terminal 1. We are most grateful to the 50,000-strong airport community for their steadfast support through the years and as we continue to upgrade the airport's infrastructure. Their unwavering commitment and passion for service excellence are what underpins Changi Airport's success. As we anticipate the opening of Jewel Changi Airport next year, we will continue to work closely with our partners to deliver the best of experiences to our passengers. We thank our passengers and partners alike for their continued support and confidence in us."
View the Top 100 Airports for 2018
---
The World's Best Airport Terminals 2018:
London Heathrow – T2
Munich – T2
Singapore Changi – T3
London Heathrow – T5
Tokyo Haneda – Int'l
Madrid – T4
Dubai – T3
Paris CDG – T2-M
Mumbai – T2
Baku Heydar Aliyev Airport – T1
---
The World's Best Airport Baggage Delivery 2018:
Kansai
Tokyo Haneda
Incheon
Taiwan Taoyuan
Tokyo Narita
Zurich
Singapore Changi
Centrair Nagoya
Munich
Copenhagen
---