Singapore Changi Airport named as the World's Best Airport
Singapore Changi Airport has been voted by customers as the World's Best Airport for the fourth consecutive year.
By Peter Miller, Skytrax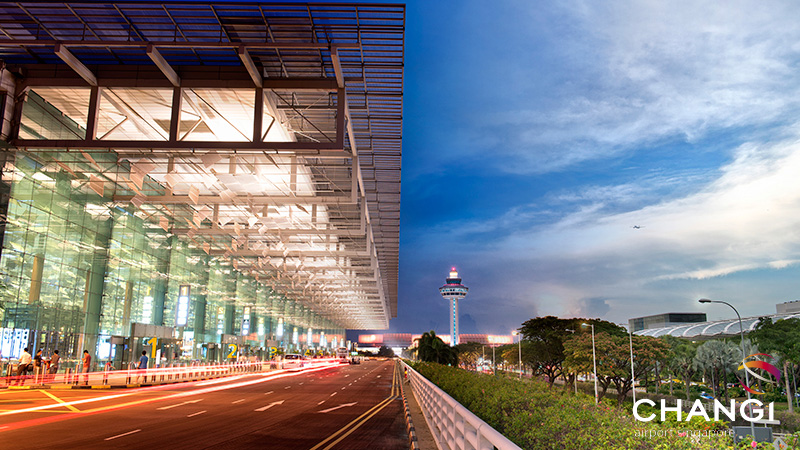 The Skytrax 2016 World Airport Awards were held at Passenger Terminal EXPO in Cologne, Germany on 16th March 2016.
---
The World's Top 10 Airports of 2016 are:
Singapore Changi Airport
Incheon International Airport
Munich Airport
Tokyo International Airport (Haneda)
Hong Kong International Airport
Chubu Centrair Nagoya
Zurich Airport
London Heathrow Airport
Kansai International Airport
Hamad International Airport
View the Top 100 Airports for 2016
---
Attending the Skytrax World Airport Awards event, Mr Lee Seow Hiang, Chief Executive Officer of Changi Airport Group said "To be named the World's Best Airport by Skytrax for the fourth year running is a significant achievement for Changi Airport and a clear affirmation that we continue to hit the right notes in our pursuit of service excellence. We do not take this recognition for granted; it is the extraordinary effort and commitment of the entire airport community that drives Changi's success. We thank our passengers and partners alike for their continued support and confidence in us."
Changi Airport enjoyed continued year-on-year success at the Awards receiving the award as Best Airport for Leisure Amenities. The vast array of leisure and entertainment facilities are a unique, stand-out feature for Changi Airport, and underline the dedication of this airport to ensure maximum levels of passenger satisfaction.
Edward Plaisted, CEO of Skytrax said: "To be voted by customers as the world's Best Airport four years in succession is a most remarkable achievement for Singapore Changi Airport, and is clear testament to the airport's popularity amongst air travellers. Singapore Changi Airport continues to innovate in both product and service options for its customers, and focus on making the customer experience at the airport as enjoyable and relaxing as possible. To be named by global travellers as the world's favourite airport for the 6th time in ten years is great reward not only to Changi Airport management, but for staff across every section of the airport who contribute in every little way to Changi Airport operations."
---
The Best Airports classified by Passenger numbers are:
SINGAPORE CHANGI
Best Airport: 50 million+ passengers
INCHEON SEOUL
Best Airport: 40-50 million passengers
HAMAD DOHA
Best Airport: 30-40 million passengers
ZURICH
Best Airport: 20-30 million passengers
CENTRAIR NAGOYA
Best Airport: 10-20 million passengers
CAPE TOWN
Best Airport: 5-10 million passengers
DURBAN
Best Airport: under 5 million passengers
---