Best airports of 2017 unveiled at World Airport Awards
Singapore Changi Airport has been named as the World's Best Airport by air travellers for the fifth consecutive year, at the 2017 Skytrax World Airport Awards.
By Peter Miller, Skytrax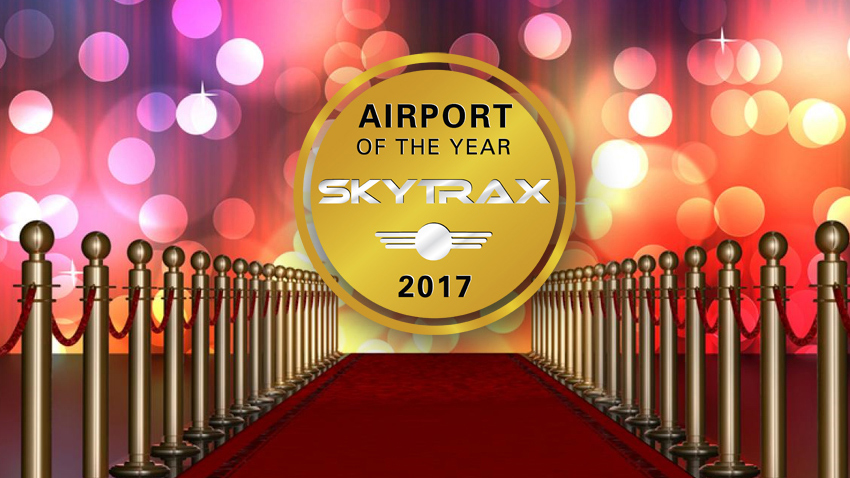 The 2017 Skytrax World Airport Awards were held at Passenger Terminal EXPO in Amsterdam on 14th March 2017. Attending the awards ceremony were the CEO's, Chairmen, Presidents and Top management from airports across the globe.
---
The World's Top 10 Airports
Singapore Changi Airport
Tokyo International Airport (Haneda)
Incheon International Airport
Munich Airport
Hong Kong International Airport
Hamad International Airport
Chubu Centrair Nagoya
Zurich Airport
London Heathrow Airport
Frankfurt Airport
---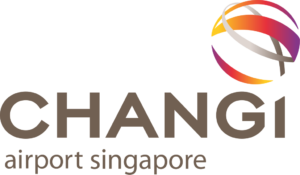 Attending the Skytrax World Airport Awards event, Mr Lee Seow Hiang, CEO of Changi Airport Group said "Winning the Skytrax World's Best Airport Award for the fifth consecutive year is immense encouragement to our 50,000-strong airport community at Changi Airport, every one of whom is passionate about delivering the most memorable airport experience to our passengers. This recognition affirms our service belief which we have held steadfast all these years – putting passengers at the heart of all we do. While we expand our facilities to serve more passengers in the coming years, we will continue to work closely with all our airport partners to further enhance the Changi Experience. We share this honour with the Changi Airport community and many government agencies and commercial partners. Without their support , we could not have achieved this. Above all, to all of our passengers, thank you for your vote of confidence."
Changi Airport enjoyed continued year-on-year success at the Awards receiving the award as Best Airport for Leisure Amenities. The vast array of leisure and entertainment facilities are a unique, stand-out feature for Changi Airport, and underline the dedication of this airport to ensure maximum levels of passenger satisfaction.
Edward Plaisted, CEO of Skytrax said: "to be voted the world's Best Airport for the fifth consecutive year is a remarkable achievement for Changi Airport, and underlines the airport's popularity with international air travellers. Changi Airport continues to innovate product and service facilities for customers, and is making the travel experience at the airport enjoyable and relaxing. This award is very much a collective recognition for all staff at the airport who contribute to the success of Changi Airport operations."
View the Top 100 Airports for 2017
Below are some of the key results from the 2017 World Airport Awards
---
The World's Cleanest Airports
Tokyo Haneda
Seoul Incheon
Centrair Nagoya
Taiwan Taoyuan
Tokyo Narita
Singapore Changi
Hong Kong
Zurich
Kansai Osaka
Doha Hamad
---
The World's Most Improved Airports
Soekarno–Hatta
Hamad Doha
Houston IAH
Delhi
Haikou Meilan
Guangzhou
Phoenix
Tokyo Narita
Paris CDG
Los Angeles
---
The World's Best Airport Hotels
Crowne Plaza Changi Airport
Pullman Guangzhou Airport
Hong Kong Sky City Marriott
Hilton Munich Airport
Regal Airport Hong Kong
Langham Place Beijing
Fairmont Vancouver Airport
Mövenpick Hotel Bahrain
Hilton Frankfurt Airport
Sofitel Heathrow
---
The World's Best Airport Staff Service
Taiwan Taoyuan
Seoul Incheon
Tokyo (Haneda)
Singapore Changi
Central Japan
Kansai
Kuala Lumpur
Narita
Hong Kong
Vienna
---
The World's Best Airports for Dining
Hong Kong
Singapore Changi
Tokyo Narita
Seoul Incheon
Doha Hamad
Kansai Osaka
Centrair Nagoya
London Heathrow
Houston
Munich
---
The World's Best Regional Airports
Centrair Nagoya
Cincinnati / Northern Kentucky
Hamburg
Denver
Cologne / Bonn
Durban King Shaka
London City
Dusseldorf
Xi'an
Gimpo
---
The World's Best Airport Shopping
London Heathrow
Seoul Incheon
Hong Kong
Singapore Changi
Doha Hamad
Dubai
Amsterdam Schiphol
Paris CDG
Frankfurt
Zurich
---
The Best Airports classified by Passenger numbers are:
Tokyo Haneda Airport
Best Airport: 60 million+ passengers
Singapore Changi Airport
Best Airport: 50 million+ passengers
Munich Airport
Best Airport: 40-50 million passengers
Hamad International Airport
Best Airport: 30-40 million passengers
Zurich Airport
Best Airport: 20-30 million passengers
Centrair Nagoya
Best Airport: 10-20 million passengers
Cincinnati / Northern Kentucky
Best Airport: 5-10 million passengers
London City Airport
Best Airport: under 5 million passengers
---